Absinthe Original Bitter Spirit, The Green Fairy Comes to Life
Flash news. Absinthe Original, the only worldwide online liquor store to offer a wide selection of original strong absinthes with real thujone is bottling their famous King of Spirits Gold Absinthe in new, stylish bottles. A major change for a label that has helped bring back absinthe to the new century.
Although the new bottle is striking, you might want to get your hands on an older model. There are still a few hundred bottles around, so get yours now and add these unique pieces to your collection.
On other news, Absinthe Original Bitter Spirit is slowly becoming the brand's most popular spirit, and for many good reasons. We have an insider's look at how they make the bitter spirit. We also have all the information about it, from how they craft the artisan spirit from herbs to bottle, and its impressive history.
Here's all you need to know about Absinthe Original Bitter Spirit, a centuries-old spirit with modern-day charm.
As with all good spirit stories, this one starts at the still where the most aromatic and rare herbs, seeds and roots give life to absinthe — where dedicated artisans craft a spirit so complex and pleasing it's hard not to love.
Let's take a closer look at the production process behind this genuine absinthe.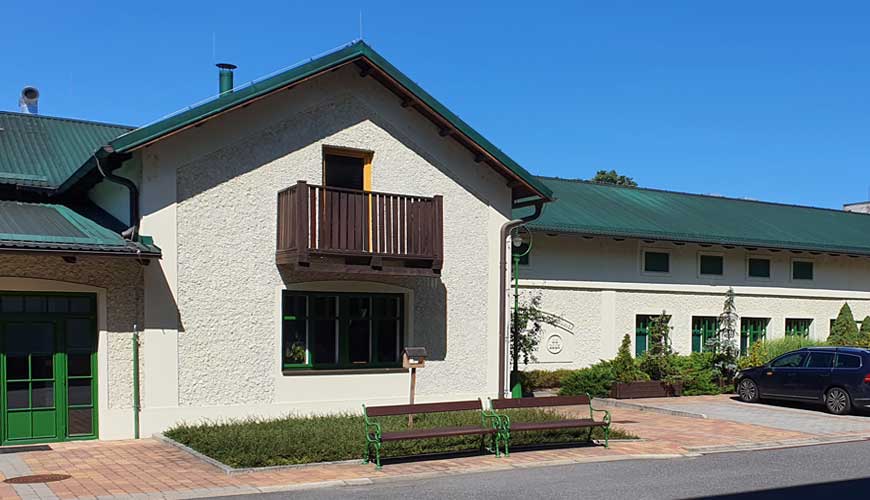 The Process Behind Absinthe Original Bitter Spirit
The Ingredients
It all starts at our humble but well-equipped facilities, but the show's real stars are the herbs that become the heart and soul of absinthe. Meet the cast:
• Anise - Also called aniseed, the seeds of this aromatic plant are instantly recognizable and give flavor to many spirits, including the Greek ouzo, Turkish raki, Italian sambuca, French pastis, and, of course, to absinthe. The compound anethole gives these seeds their warm aroma.
• Fennel - Together with anise and wormwood, fennel is part of the 'holy trinity' that gives absinthe its delectable taste and herbal personality. This flowering plant is actually related to carrots, but its earthy and minty aromas are unique to the species.
• Hyssop - This lesser-known herb is part of the mint family and is native to the Caspian Sea coast. Used as a medicine for centuries, it's now a key ingredient in authentic absinthe.
• Coriander - Coriander seeds are a common spice worldwide, but they're also known for giving their flavor to spirits. The earthy, warm aroma found in coriander seed come from their essential oil, and it's a tremendous addition to absinthe — coriander brings a comforting, yet exotic feel to the spirit.
• Iris - Named after the Greek goddess behind rainbows. This colorful flowering plant and its bright violet flowers is prized for its rhizomes or roots and flowers.
The essential oil got from the plant is highly aromatic and used in some spirits like Bombay Sapphire Gin and Absinthe. Experts say this ingredient is reminiscent of fresh violets in the nose.
• Grand Wormwood - Last but not least, Absinthe Original Bitter Spirit is aromatized with authentic wormwood or Artemisia absinthium. People have used this medicinal plant for centuries in traditional medicine, but governments forbade it for its alleged hallucinogenic properties, calling it the 19th-century's root of all evil.
Today we know the thujone is the bioactive compound in wormwood, and it's perfectly safe to consume. Absinthe Bitter Spirit is the only absinthe with 35mg of thujone on the market.
Craftsmen distillers make Absinthe Original Bitter Spirit following a secret 200-year-old Swiss absinthe recipe with no additives and no artificial colorants.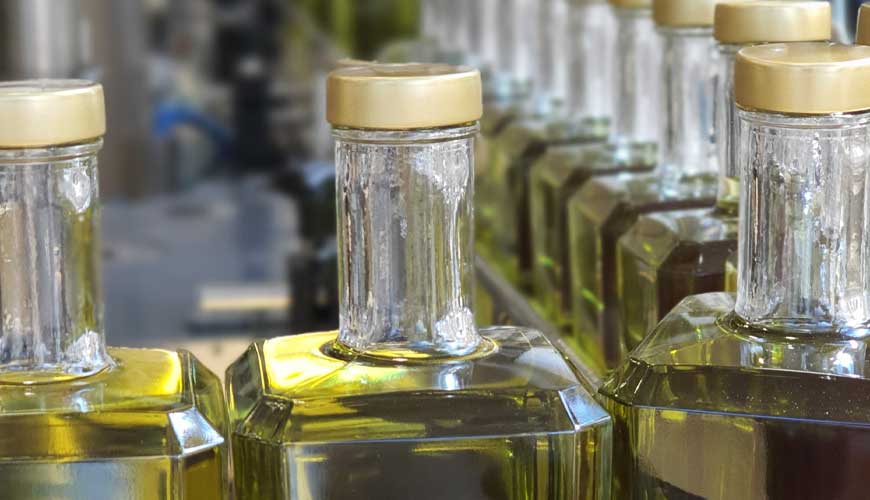 Absinthe Fact:
Why are some absinthes green? Some absinthe producers steep fresh herbs in the final product to give the spirit its characteristic color, but most of them add artificial colorings.
It's worth noting Absinthe Original Bitter Spirit is almost clear, or to be more precise, golden green-colored. There are no artificial ingredients in the labor-intensive recipe. This is the real deal.
The Distillation
Producers must distil absinthe twice. First, to get a clear neutral spirit used to extract the herbal essential oils' flavor and aroma. Then a second distillation occurs to purify the spirit, leaving the herbs behind but keeping their spirit.
The master distiller distils absinthe Original Bitter Spirit to a final 60% Average By Volume, making it a potent spirit with one of the highest proof levels on the market. This is the authentic absinthe.
This is the artisan product made famous during the Belle Époque of the late 18th and early 19th-centuries. Enjoyed by Oscar Wilde, Vincent Van Gogh, Ernest Hemingway, Pablo Picasso, Edgar Allan Poe, Henri de Toulouse-Lautrec, and many more illustrious personalities.
A patient and talented master distiller creates Absinthe Original Bitter Spirit in small batches with pot stills of only a few hundred liters in capacity. This is a single batch spirit, and if you know anything about spirits like whiskey, you know these are the most priced bottles in the market.
The time-worn process makes every bottle of Absinthe Original Bitter Spirit even more impressive; small but noticeable variations between bottles from different batches make every bottle unique and a collector's item.
Every bottle of Bitter Spirit is filled and labeled manually. From herbs to bottle, this is a handmade product to covet or share — either way; Absinthe Bitter Spirit is a window to extraordinary pleasure.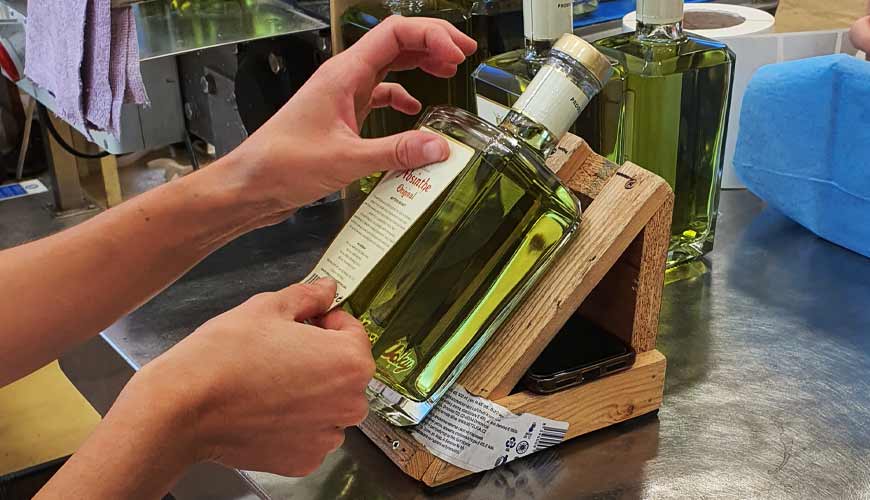 The Facts
• Absinthe Original Bitter Spirit was first produced in 1998. At a time when absinthe was still undiscovered by the new generations, it was still suspected to be a hallucinogenic drink, and only a few connoisseurs appreciated absinthe made with real wormwood, with 35mg of thujone and bottled at 60% ABV, with no artificial colorants and chemicals, and no preservatives.
• Absinthe Original Bitter Spirit is completely hand made with fresh, natural herbs, and wormwood. From herb to bottle following a 200-year-old recipe in single batches.
• Thujone, the bioactive compound in wormwood, is, in fact, a psychoactive that blocks specific brain receptors for a pleasant feel. Thujone is harmless, but an exciting ingredient in Absinthe Original Bitter Spirit.
• You should consume Absinthe Original Bitter Spirit diluted with chilled water, preferably pouring down a gorgeous absinthe fountain. A 50/50 proportion is popular, but absinthe lovers can adjust the dilution to their liking.
• Sweetening absinthe with sugar is also popular, and it's traditionally achieved by pouring chilled water to absinthe through a slotted absinthe spoon holding a sugar cube.
• You should not set absinthe on fire. It ruins the flavor and aroma of the spirit. Of course, no one can stop you from experimenting.
• Absinthe Original Bitter Spirit is not sweet, and it's more bitter than regular Bohemian absinthes. The flavor, though, is beautifully balanced and can substitute herbal liqueurs like Chartreuse in cocktail recipes.
Actually, Absinthe Original Bitter Spirit is delicious on cocktails, including the Sazerac, Death in the Afternoon, Corpse Reviver #2, and other timeless classics.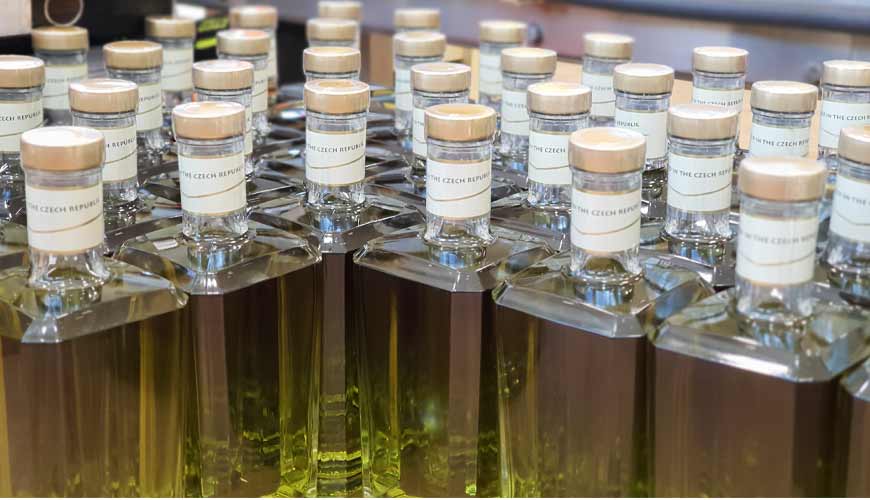 How to Get Your Hands on a Bottle of Absinthe Original Bitter Spirit
OriginalAbsinthe.com sends absinthe to almost any country in the world, including the USA, and the standard delivery time is usually 2-3 working days.
It's worth mentioning that most absinthes sold in America have no thujone, meaning they're not authentic. Still, absinthe enthusiasts can receive a bottle of genuine Absinthe Original Bitter Spirit with 35mg of thujone and bottled at 60% ABV at home safely.
Stripe processes all payments, a leading payment system in the UK and Ireland. The company offers a secure payment gateway to guarantee a safe transaction. Original absinthe has been on the market since 1996, and it's a trustworthy ambassador for authentic absinthe.
Other Items You Might Enjoy
To better enjoy a bottle of Absinthe Original Bitter Spirit, you might want to add to your cart the authentic Belle Époque paraphernalia.
• Absinthe fountains, gorgeous decorative pieces in their own right, are the simplest and most stylish way of diluting absinthe with chilled water. Available with two or four spouts, these gorgeous fountains will make experiencing absinthe more pleasurable. They're extraordinary conversation starters as well, and the centerpiece in every absinthe lover's collection.
• Absinthe spoons are handcrafted works of art. They're slotted to allow the chilled water from an absinthe fountain to pass through while dissolving a sugar cube, livening your absinthe in a single step. These beautiful items are great gifts and worth collecting.
• Absinthe glasses are designed after the original Belle Epoque stemware and to make the most out of authentic absinthe. Available in several models, they're all made with high-quality molded glass and are dishwasher safe. Original Absinthe glasses are custom made by the French glassmaker Cristallerie La Rochere, founded in 1475.
• King of Spirits Gold. If you enjoy Absinthe Original Bitter Spirit, you might also find the famous King of Spirits Gold Absinthe with 100mg of thujone appealing. Crafted according to an original Swiss absinthe recipe, King of Spirits Gold is free of artificial colorings, additives, and preservatives; it's as strong as the legitimate, real absinthes of the 19th-century.
Absinthe Original Bitter Spirit is Taking The World By Storm
The word is out. The fantastic Absinthe Original Bitter Spirit, the most versatile authentic absinthe in the company's family of handcrafted spirits, has a place in every restaurant, bar, and spirit enthusiast's collection.
With a new, classy bottle and a new image, but made with the same centuries-old recipe, Absinthe Original Bitter Spirit positions itself up there with some of the most exciting and attractive spirits on earth.
Authentic absinthe is back in full force, and if you haven't tried it yet, now's the time. The aroma and flavor, and the rituals behind absinthe make it an experience hard to forget. Order a bottle of Absinthe Original Bitter Spirit today and be part of the club.
Leave a Comment
Leave a Reply
Please
login
to post a comment.