Stag Nights in Prague - The abSINthe City
Europe has been host to some of the naughtiest spots in the world that are perfect for making the most unforgettable stag night memories. No, we aren't talking about all those infamous red-light districts. Instead, we're talking about those places where you can indulge in some drinking and dance a lot!

Forget about Las Vegas being the Sin City. Take the party to Prague, the ultimate AB-SIN-THE city!


Here Better Alcohol Means Better Absinthe
The party night-life in Prague is something that you wouldn't write to your parents about. Whether you walk into those nightclubs for your stag nights or stumble into the Czech Budvar theme bars, you're going to make innumerable memories.

If you're looking to indulge in the Prague experience, you will have to steer clear from all the other alcohol and drown yourself in the different Absinthe rituals you'll find in different places. Everywhere you turn, you will find Absinthe bottles of all shapes and sizes containing the olive green elixir that fascinates people for centuries all around the world.

We should also let you know that Prague has an infamous history with alchemy but this potion that consists of wormwood, fennel, and aniseed is something that will truly cast a spell on your nightlife.


Follow the Green Fairy
You'll find that Bohemian style Absinthes are available at most of the bars in Prague. The highest marks from Absinthe critics have been awarded to Hemingway – which is like an upscale bar. These types of bars, however, have multiplied over the years to form a great attraction for tourists alongside their serious beer culture.

Hemingway can be seen leading the pack of Absinthe theme bars that generate interest for spirit drinkers while some young establishments are also playing their part. The most up and coming establishments include the Cash Only Bar (which is king of like Hemingway's little sister), the Public Interest, L'Fleur Mixology and Champagne (where you can enjoy absinthe drink from our beautiful absinthe glasses), Duplex and Black Angel's Bar.

Prague is a city that is thronged with stag nights and party night-life where the best Pilsners will cost as much (if not less) as bottled waters. Here, the pure thrill of ordering those green-colored Absinthe drinks will be quite a winning proposition – trust us! It's simply impossible to have a bad weekend in Prague!


Pay Your Respects to Absinthe Rituals
To boost your Green Fairy experiences, all your Absinthe drinking friends will be seduced by some pyrotechnics. Your drinks will be lit with matches and sugar cubes will be made to slowly melt and caramelize into your bitter Absinthe drinks to make them sweeter and even more magical.

You will be able to catch a beautiful glimpse of these rituals at Absinthe theme bars such as the Absintherie. This place is a bar-cum-museum for Absinthe and it has 2 locations for you to explore. If the previously mentioned Hemingway is the equivalent of the Shangri-La for Absinthe drinkers in Prague, then the Absintherie is close to its Epcot Center. This place is quite simply the hub of Absinthe Culture and it holds about a hundred different forms of Absinthe.

Other than the pyrotechnics, you will find so many more Absinthe rituals here. Even when you order an Absinthe drink at striptease bars, you will be provided with a spoon, a glass of water, a source of fire, and that beautiful sugar cube. These spoons are usually slotted with intricate designs and you can choose to soak the sugar cube with Absinthe yourself and then set it aflame. Finally, the glass of water will have to be poured over the Absinthe which will form cloudy swirls right before you take your first sip.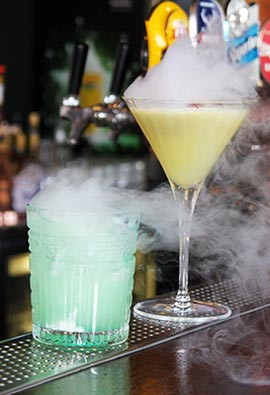 During your visit to the Jilská Street location of the Absintherie, you will find so many more options than simply drinking the olive green drink. You will have a range of options that include Absinthe jams (of plum and grapefruit varieties), Absinthe lollipops, Absinthe ice creams, Absinthe beer, and even Absinthe chocolates!


What Should One Expect
Once you have had a nice gulp of the eye-opening and wonderful flavors alongside the 70% alcohol content you will notice that the drink isn't overly herbal or bitter as you imagined it to be. The very neutrality of this drink is what makes it such an excellent starter in Prague and the fact that it is so easily available just take things to another level.

During any one of your legendary stag nights, make sure that you take stock of the people around you and hook them up with our Absinthe-themed t-shirts. By doing so, you could let the Green Fairy know you're here to party and every person in your group will seem very positive and clear-headed about every interesting turn of events during that evening. There won't be any running off into the bathroom to make impressionist paintings on a mirror, dancing on a table, or stumbling.

Instead, you and your friends will be in for a night of fine spirits, beautiful girls, historical tales, and a bokeh of the amazing night lights that are common in Prague. Even though you wouldn't begin hallucinating, the Green Fairy will guide you around with the need of navigating through maps or the metro systems. When you'll be at a stumbling distance from your hotel, you'll experience that all too familiar feeling of getting promoted from infancy to adulthood.


Bonus: Pro Tips
Why not indulge in the drink during your AB-SIN-THE City tour? Absinthe was never banned in the Czech Republic and Absinthe bottles of various shapes and sizes are available in almost every shop. Bear in mind that Absinthe shops located in the center usually have a much higher price-tag and might be overpriced. Also, many tourist shops are offering artificially flavored and colored "Fake Absinthes", so stay away from those Listerine-colored bluish green Absinthe bottles.

All of our brands of real Absinthe, however, are being produced in the Czech Republic but are not available in brick-and-mortar stores. Our products can only be purchased online in our Absinthe Liquor Store. Less anise is used in our Absinthe's production thus no louching as much when water is added. It is also not as sweet as Spanish or French Absinthes while there will be no influence on quality whatsoever.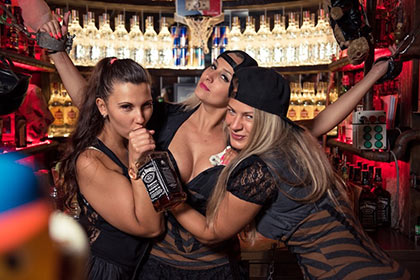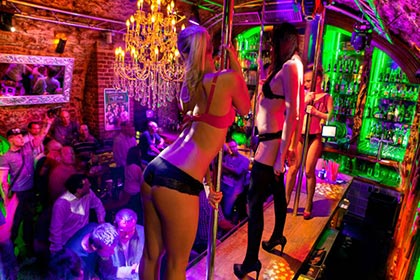 Stock Up Here
La Boheme UK trading under name Absinthe Original is an organization that was formed back in '96 and operated in both the Czech Republic and the UK. Now, Absinthe Original has offices in Prague and London along with an online store. We are a small group of Absinthe enthusiasts that are leading the change to bring the finest spirits and cocktails to the city.

You can browse through genuine brands that have been manufactured using the historical recipes of 70%, 60%, or 45% alcohol volume. You can also find everything you need to learn about Absinthe cocktails and recipes among so much more.

So what are you waiting for? Bookmark our website and create an account to dive deeper into the mysterious land of Green Fairies.
Leave a Comment
Leave a Reply
Please
login
to post a comment.